How to Activate and Deactivate 2 Step Authentication on Google
Why you need it and how it works.
2 Step Authentication acts as a second barrier of defence for your account. It lets you have a higher level of security for your account and means that you will always have to verify login attempts on untrusted devices. For example, If someone had managed to obtain your password, they would not be able to log in as they would need your randomly generated, one-time use, authentication code alongside your password.
Signing in to your account will work slightly differently. Before, you would've entered your password and been logged in. 2 Step Authentication adds another step to this process, a code is sent you by text, through voice call or on the Google mobile app (depending on how you set it up) you then type this code in and you are logged in. You will have an option to trust devices, this means that you will only be asked for your password for all future login attempts on that device however any other devices will still prompt for a login code.
Activating 2 Step Authentication
Firstly, navigate to Google. Click on the 9 squares.
Then, click on Account.
You will be taken to this page.
Click Security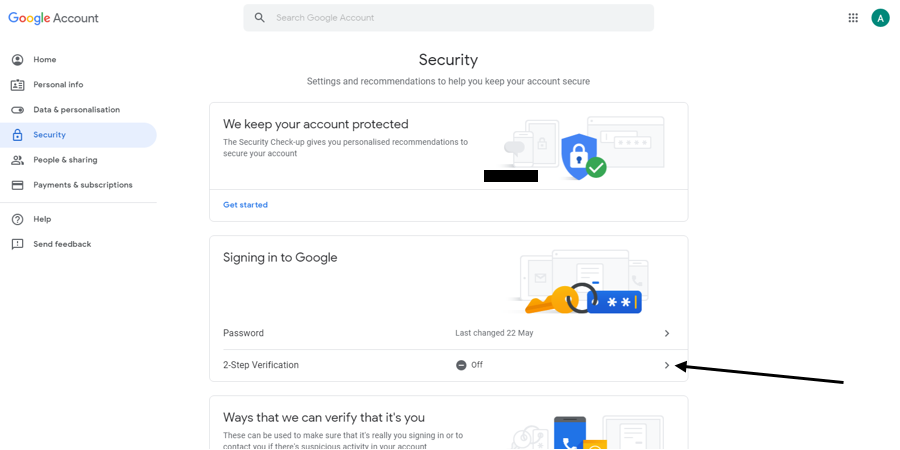 When on security, click on the "Off" button, next to "2-Step Verification"
Click on "Get Started" this may prompt you for your password.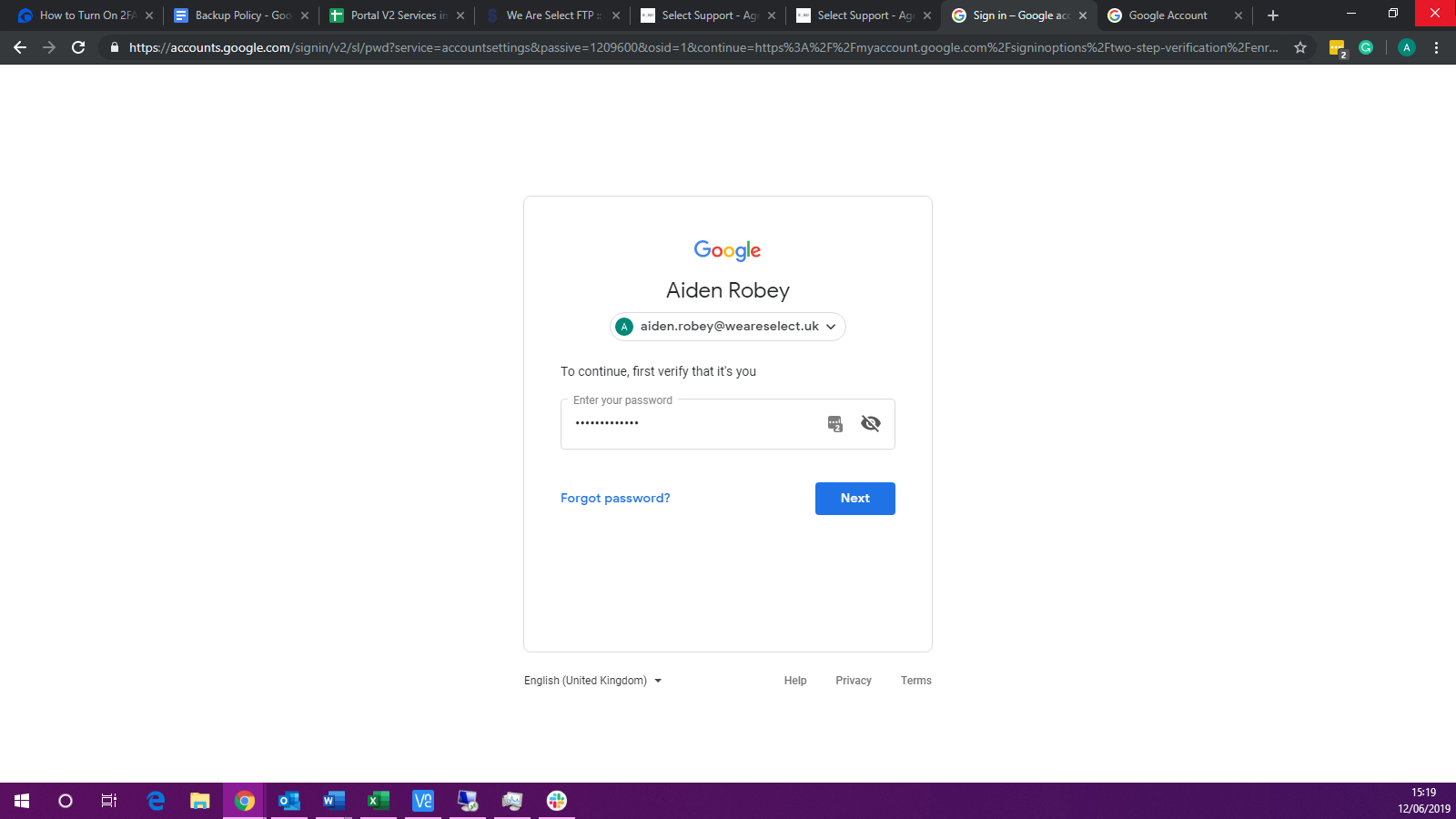 Re-enter your password and you will see a screen like this.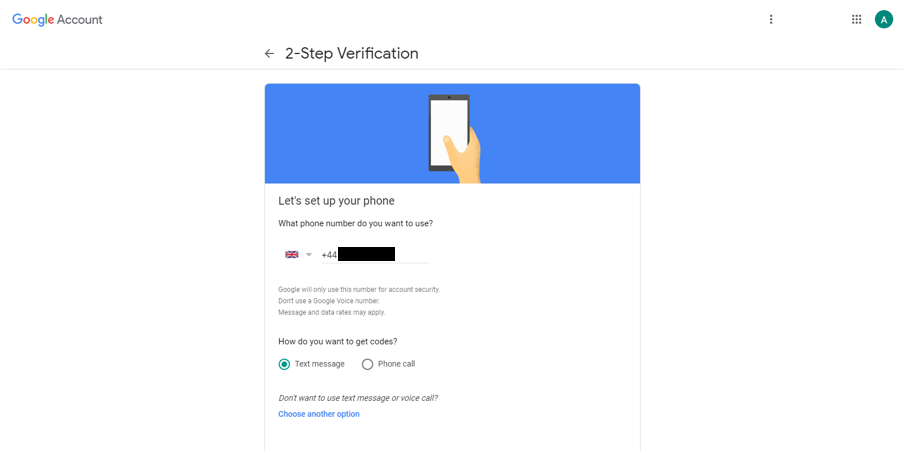 Make sure you select the correct country and enter your phone number.
Select text message, this makes the process smoother than receiving a call every time you need your 2FA code.
Click Next.
You will receive a text with a code to the number you just entered. Enter it here.
Click "Turn On"
You now have 2 Factor Authentication for your Google Account.
Deactivating 2 Step Authentication
Deactivating 2 Step Authentication is very simple.
2 Step Authentication can be deactivated through the same menu where it was activated.
You simply click "Turn Off", confirm the deactivation and 2 Step Authentication is no longer active on your account.
SSKB-0185-133-p_How To Activate and Deactivate Google 2FA